You need a slip and fall lawyer, if you've been injured from a slip and fall
Slip and fall accidents result in injury to millions of people in the United States each year and you will need a slip and fall lawyer to ensure you get properly compensated.
Fall accidents can happen almost anywhere people are intended to walk. Floors, sidewalks and other walkways can have hazardous conditions such as debris, wet/slick areas, defects, ice, and a variety of other conditions that can cause a fall and injury. Many of these accidents are preventable and a slip and fall lawyer at the Feagans Law Group can help you obtain the compensation you deserve following that accident.
Here are some interesting facts and statistics about falls that everyone should know:
Fall accidents are one of the leading causes of emergency room admissions in the United States. Each year, an average of eight million Americans go to the emergency room as a result of an injury caused by a fall. Slips or trips that result in fall injuries account for nearly 20% of these visits.
Falls are the leading cause of workplace-related injuries and second leading cause of workplace deaths. These falls generally result in workers' compensation claims. However, many of these accidents are caused by the negligent actions of property owners or other third-parties that can result in injury claims and lawsuits outside of workers' compensation rules. Injury claims can have the potential for a larger recovery for injured workers and their families and should be considered in conjunction with workers' compensation claims.
Older adults are at increased risk for falls. Nearly 25% of adults 65 or older suffer a fall each year. Falls are the leading cause of fatal injuries for older adults. Older adults are treated for injuries from falls almost every 10 minutes in the United States, with elderly adults dying from fall injuries nearly every 20 minutes.
Falls are expensive. Falls cost an estimated $50 billion in medical bills each year to Americans. Nearly 75% of those costs are paid by Medicare and Medicaid. It is anticipated that the medical costs related to fall injuries will increase significantly as the United States' population of older adults increases, and the Baby Boomer generation reaches retirement age.
About 20% of emergency room visits are a result of slip and fall accidents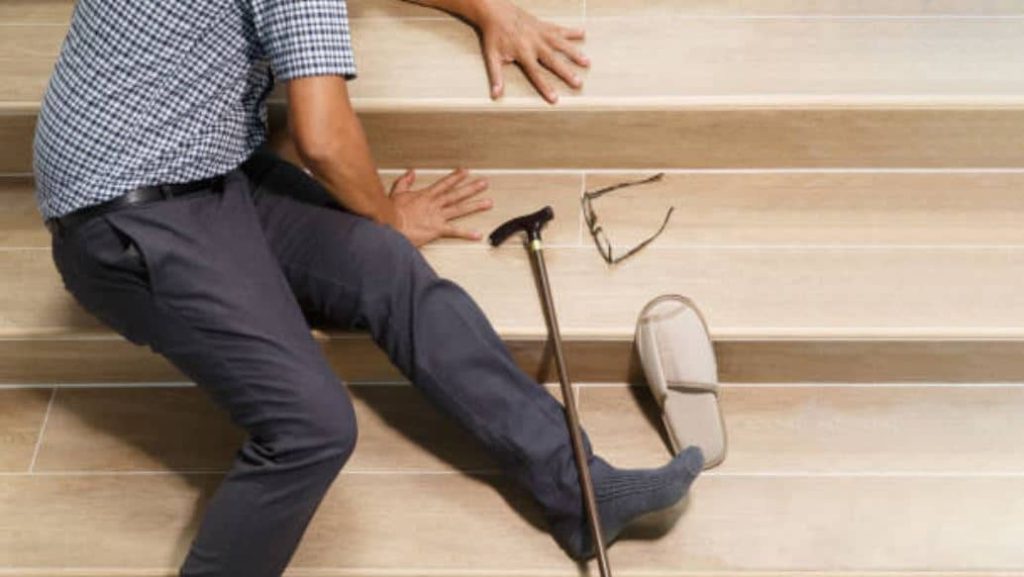 A slip and fall lawyer will thoroughly investigate the accident to ensure you receive justice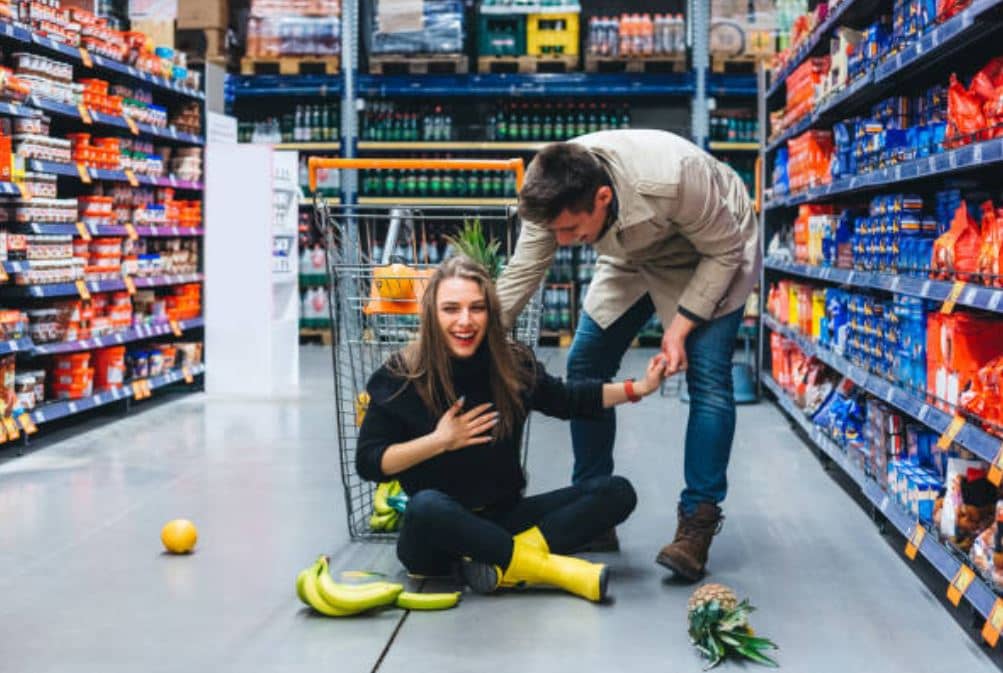 More than 20% of all falls result in serious injuries. These injuries commonly include broken bones, neck and back injuries, hip and shoulder injuries, and brain injuries. The CDC reports that nearly 95% of hip fractures in older adults result from falls — and falls are the leading cause of brain injuries among all Americans regardless of age.
Nearly all slip-and-trip falls are preventable. In most cases, a fall occurs because of the negligence of some person or business. Business and property owners have a duty to regularly and routinely inspect and maintain their property to ensure walkway hazards are identified and promptly fixed. Interim measures such as properly alerting pedestrians of dangers posed by walking surfaces with caution tape, warning signs and hazard cones or re-routing pedestrian traffic to avoid dangers are also important steps to prevent accidental falls.
Fall accidents require specific evidence to establish an injury claim such as a defect or danger on a walking surface that causes a fall. Often times, the defects on a walking surface are caused by negligent design or maintenance of a property, and scientific evaluation and evidence is necessary to document these conditions. While business operators and property owners are often responsible for falls on walking surfaces they control, in many instances property managers, maintenance companies, construction companies and snow removal companies, among others, are also to blame. A qualified slip and fall lawyer will do a thorough investigation into the accident.
At Feagans Law Group, our experiened slip and fall lawyer will guide your path to justice
Injury claims following a fall are complicated and they require an experienced accident attorney to not only maximize your rights, but ensure you receive the proper medical care you need to recover from your injuries.  Please allow the accident attorneys at the Feagans Law Group to guide your path to justice following a fall injury.